Bulc Club Eliminates Spam with Social Networking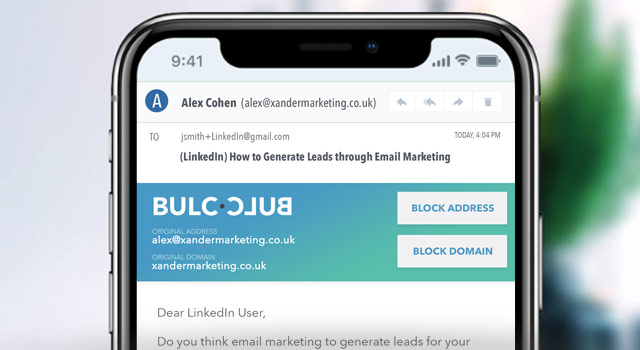 Free New Service Crowdsources Ratings of Email Senders to Block Unwanted Mail
NEW YORK, Aug. 12 – Crowdsourcing and social networking are everywhere, nowadays. So why not use them to prevent spam?
That's the exact mission of "Bulc Club" (www.bulc.club), created by brothers Don and Mike Citarella of the NYC-based design studio, ERA404.
"We initially built Bulc Club for our friends and family," said Don Citarella. "After a while, friends of friends started asking if they could have an account, too. We had no idea it would become this popular."

How Bulc Club Works
According to its web site, Bulc Club relies on forwarders and mail filtering:
Forwarders

When people provide their email address to businesses and online services, it's likely to be shared or sold to advertisers and third parties. Bulc Club gives its members an unlimited number of forwarders, or email addresses that only forward mail to members' inboxes. If one of these forwarders receives spam, members can disable it individually and instantly. Their real email addresses are always safe.

Mail Filtering

Before any email is forwarded to member inboxes, it passes through a filter based on Bulc Club's Member Rating. This rating is crowdsourced from Bulc Club's social network. If more than half of the recipients tag the senders as spammers, Bulc Club holds the emails instead of forwarding them. Members may decide if they want the held emails to be delivered, otherwise they will automatically be deleted.
"We want our members to do as little work as possible," Citarella said. "If spam slips through the filter and is forwarded to their inbox, they simply click a button at the top of the email and all future emails are blocked."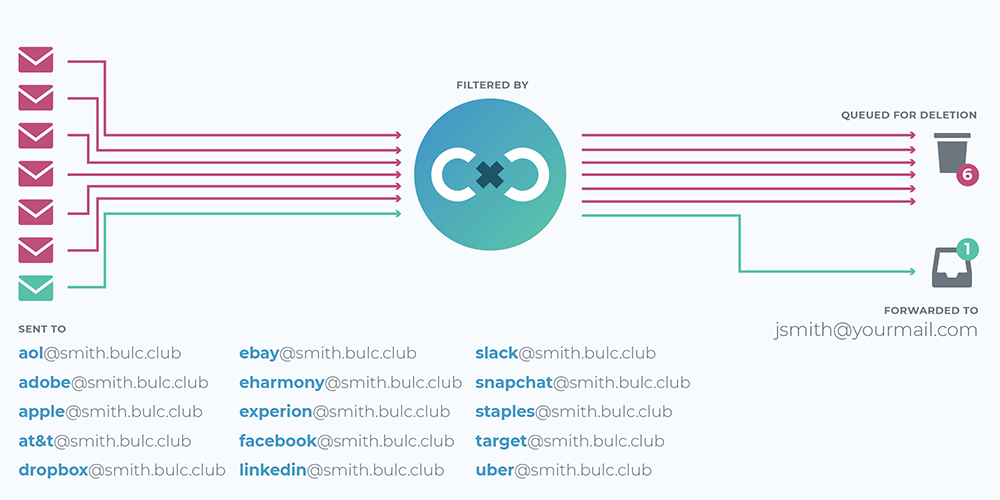 More importantly, this increases the Member Rating, which helps block that sender's emails from reaching every other member. "Social networking for spam prevention makes our data more accurate and more current. It prevents identity theft, computer virus transmission, and preserves member privacy and the security of their personal information. It's a really cool idea."
Member Privacy
"We get a lot of questions about the service, but the most common by far is about privacy," said Mike Citarella. Unlike Gmail, Facebook, and other services, Bulc Club only analyzes email headers (the sender's email address, originating domain, IP address, mail server location, etc.), and not the email itself.
While Google's bots may read emails to tailor advertisements to its users, and Facebook has made a business out of selling personal data, Bulc Club has a strict policy against advertisements and privacy invasion. "We hate spam and our members are helping us to eradicate it," Citarella said. "Their trust is our top priority."
Is It Really Free?
Yes. Bulc Club is 100% free. "We built this for our friends and we know that the ratings we get from our members are what make it successful," said Don Citarella. There are no hidden fees or in-app purchases. There are no ads or try-before-you-buy premium options. "We don't make a cent on Bulc Club. If you like it, keep clicking those block buttons on spam emails and keep telling friends."
Bulc Club's web site (www.bulc.club) hosts a number of other free features available to the public: search email addresses and domains to see their Member Ratings, create single-use, disposable email addresses (or BulcBurners), and learn tips to help reduce spam, spoofing, and phishing attempts.
To create a free Bulc Club account, visit: www.bulc.club
Permalink: https://www.era404.com/press/bulc-club/