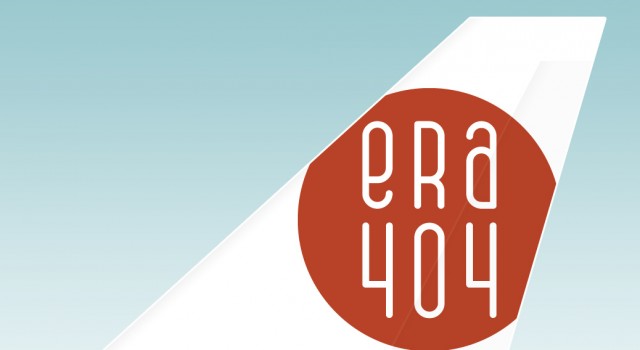 For frugal latitudinarians, Ryanair is a blessing. You can find tickets for as little as €1 to whisk you off to a growing set of your favorite European cities. They truly are the GoDaddy of airlines, with an inexpensive base price, a million options for billable add-ons, and even their CEO, Michael O'Leary, projects a similar public persona to GoDaddy's Bob Parsons.
The convenience of Ryanair is part of a growing trend to provide consumers with a competitive base price, tacking on inexpensive à la carte options for anything they need. With Amazon's Longtail model and online service providers—think VistaPrint—offering LQLC (lower quality, lower cost) merchandise for pennies on the dollar, consumers have a broader and more diverse array of choices than ever before.. If cost is more important than quality, comfort, or customization, penny-savers, this new model of service is for you!
So what if ERA404 changed our business model to match Ryanair? Imagine you're seeking a new identity for your business and have submitted an RFP to ten design firms, including ERA404.  When all proposals come in, you have a ballpark of $50,000 from nine studios and $15,000 from us. Your first thought was that ERA404 either provides offshore labor or maybe we missed a few pages in your RFP. But no, we reply, this is the price. One identity system: $15,000 (a total of $35,000 in savings over our competition).
It's then that you take a look at the fine print. One (1) logo costs $15,000, but we're happy to offer you some options. You can receive additional thumbnail sketches at $50/sketch, additional rough sketches for $100/rough, and additional refined logo concepts for $250/concept. Interested in seeing samples in different palettes or typefaces, that'll only cost you $100/ea. Want variations of how the logo can be applied with and without a tagline? Stacked versus vertical? Simplified for clothing hangtags and favicons? Each modification will cost you, but you should still come out ahead since the base offering was massively discounted. Right?
And don't forget about artwork provision by courier or digital transmission, we'll need to get the files to you somehow and that won't come cheap. Similar to Ryanair's model, jokingly referred to as the Pay-Per-Pee airline, a $40 ticket actually costs something closer to $65, with a mandatory "convenient" online check-in fee imposed on every ticket. This is similar to a design firm telling you there is a fee each time they type up an invoice to bill you for the work they have have yet to perform.
So by the time the project is completed and all the add-on costs are tabulated, your $15,000 may be closer to $45,000 and CFOs will rejoice at the overall savings of $5,000 over the competing quotes. However the enjoyment of the experience, the satisfaction with the outcome, and the quality of the work performed would diminish greatly. Here's why:
In the world of design, continuing with Identity Design as an example, the process grows organically. Pentagram partner and identity design extraordinaire, Paula Scher, may doodle an arch over the word Citi on a napkin in an introductory meeting with Traveler's Bank. HermanMiller may spend a solid year and hundreds of millions of dollars churning out concepts for an updated brand that results in simply encapsulating the previous in a circle. Either way, the process can be planned, but organic design should never go according to plan. It can be organized and directed, but creative development isn't something that follows a strictly controlled organization or direction. Restricting the number of sketches based on dollar amounts (or Pay-Per-Tweak) not only desiccates the fluidity of the process, but decimates the possibility of creativity. Read: you'll arrive at your destination, but you won't enjoy the voyage.
Services like air travel and digital printers and crowd-sourced identity design can survive because they cater to our frugal nature and provide services that don't require innovation or artistry. They're assembly line. They strip the experience of quality and luxury and fall back on banal consistency of their basic offering: a service, no more, no less.  Design, by nature, is the antithesis of this sort of factory labor, and could never survive if it were to adopt the Ryanair mentality. And for these customers, the luster of shaving a few dollars off their contracts will quickly fade when they're left with a dismal outcome and a bag of peanuts.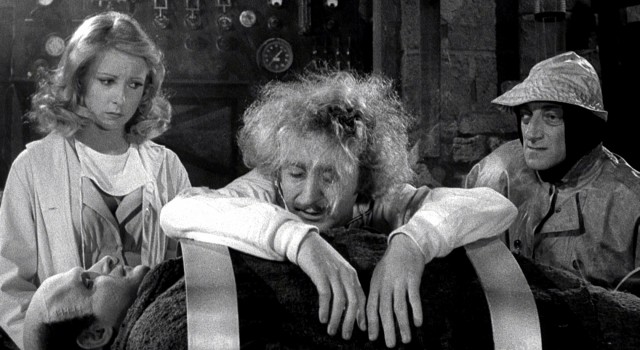 Oftentimes when approached by clients and agencies, we're asked about our creative process at ERA404. While people can easily see a step-by-step diagram of our development process, broken down by time, cost and client interaction, we have never really outlined how the creative process works here. This is partially because development, which is creative in its own right, is considerably more objective, pragmatic, and analytical. The process is linear, relying on previous checkpoints to proceed to latter ones.
Design, on the other hand, grows organically and chaotically. It pushes forward and outward in untraceable trajectories. If one thinks of development as a relay race with the baton being passed at regular relay points, design is more like a quixotic multi-player game of capture the flag. It's undoubtedly the most challenging, gratifying (and possibly frustrating) part of our job here, riddled with stops, starts, reorientation, redirection, hidden doors, trap floors, exploration, and trial and error, relying purely on experience and gut instinct to reach the goal. And while the description above sounds daunting, it's the primary reason we love our jobs so much.
So, depicting our creative process in a linear diagram like our development process is impossible. But each design roughly follows the same objectives along the uncharted path, which, coupled with client feedback and critiques, act as polestars in guiding us to their completion. Below are those objectives, distilled and organized as they would be in a perfect world, free of the organic and beautiful growth of real-world scenarios:
Defining the Problem
Defining the Problem
To maximize success we first define the problem we are trying to solve—we articulate it and give it boundaries (what's part of the problem? what's outside our control?). We call upon our designers to help cull, visualize, express that problem in human terms—looking at it from many different views.
Envisioning the Desired End State (Knowing what victory looks like)
(If you've ever been part of a team that seemed lost, it's likely this step was skipped.) Knowing how to both characterize and recognize a victory will be vital when embarking on the journey of solving the problem. As designers, we can help prototype the end state (through scenarios, models, journey maps, etc.).
Defining the Approach by Which Victory can be Achieved
Once we know where we want to go, we need to create a map to get there. That map must be imprinted in the minds of every participant along the way, including clients and team members. We find it helps to draw an actual map with our clients, to assist them in visualizing the distance and milestones to the destination.
Inciting Support—And Then Action
In some cases, not everyone will want to make the journey. They'll need to be inspired. Convinced. Reinforced. Educated. As designers, we call on our skills as communicators to help them see why they should come along.
Innovating
Seeking Insight to Inform the Prototyping of the Solution
After the team is assembled, in which the client plays an integral—if not central—role, the next task is to look at the work ahead and be smart about it. Often it pays to take pause and seek insight that will enable the team to prototype a solution. That means research. Our designers help structure that research, especially in reporting its findings.
Prototyping Potential Solutions
The prototype might might literally mean physically prototyping the solution: building it in miniature, or as a one-off, to see if it will work. Or, it might mean prototyping a new customer experience—a collection of moments that make up an experience. In either case, we play a critical role in communicating the vision to clients.
Delineating the Tough Choices
A good prototype (or prototypes) unearths all sorts of unexpected data and insight. And from that, tough choices emerge. Should we include this feature, or that? What if the solution costs more than clients have budgeted? Can the prototype be broken down into stages to make the objective more affordable and digestible? What if there are downsides? Together, with regular and consistent communication  we try to make the choices evident.
Enabling the Team to Work as a Team
And, when crucial to the project, we help the team work as a team: helping make choices, envisioning different outcomes, seeing the "whitespace" that connects divergent views and approaches.
Generating Value
Choosing the Best Solution, Then Activating It
This is the culmination of many steps of hard work. If we do our jobs right, we can often be the pivotal voice in this step, helping argue for the best overall solution—we can visualize the case, see different sides of the problem and lay out a path for making a commitment to the chosen solution.
Making Sure People Know about our Solution
Once a solution is chosen, the task becomes to ensure that people—customers, constituents, employees—know about it. In a traditional sense, this is about marketing the idea. In a deeper sense, it's about empowering people to support/own/celebrate the solution.
Selling the Solution
In most cases, an exchange of money or time will be involved—between seller and buyer, creator and participant, sponsor and beneficiary. That process is generally helped by design, so that people know what they're buying and what it's worth.
Rapidly Learning and Reorienting Based on your Successes and Failures
The most effective projects are those in which we constantly learn, strive, and improve. Our job is to help take the team back through the journey, recounting the steps where good decisions were made and where the team could act differently next time.