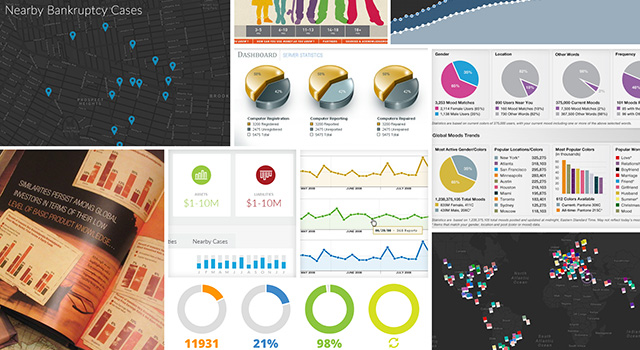 When ERA404 first hung out its shingle, we quickly found ourselves entrenched in a world of marketing and promotion. Clients would approach us about viral marketing campaigns to spread the word on their new novels, transforming sales spaces to better draw shoppers to their new products, and create cohesive printed collateral material to promote their new businesses. Our designers predominately worked with these businesses' sales forces with the simple goal of creating an authentic connection with their customers.
---
There's certainly nothing wrong with this. In fact, a portion of the design work we do – and will always do – is sales. We, ourselves, design with this goal in mind. You might say that's even the basis for this newsletter.
However, scrolling chronologically through our portfolio, you'll begin to notice a shift in focus. Over the last few years, more and more clients have approached us to create workflows and processes to increase understanding beyond just converting browsers to buyers.
They have data. They've done research. They've collected feedback and information. They've aggregated content from multiple sources. They've accrued statistics, documents, measurements, and reports which could change the course of their business, their lives, and the world. If only they had a way to make it more understandable.
We soon found ourselves working with a vast array of data sets. A grant allowed us to map the magnitude of crimes and justice, broken down by city block in New York City. Another allowed us to create data visualizations of media assets across a span of cloud services. There were spring graphs of ancestral photos in family trees, analysis of frequency of words (and non-words) in Tweets, labor and overtime records compiled from a dozen disparate worksites, timelines of important biological dates and events, folksonomy contributed ratings of solicited vs. unsolicited email, pie charts and donut graphs matching color chips to current moods, arrays of network nodes and software manifests, geographical and financial charts of bankrupt businesses and outstanding assets and liabilities. ERA404 designers evolved from organizing messaging to data visualizing. And, while the fundamental center of design is always communication, the content had changed drastically.
We've grown to love data. Not just designing it, but using it to communicate as well. Each data set has a problem to solve, a story to tell, a lesson to learn, and a way for us to understand each other better.
If you have your own data, have found it to be unwieldy and unrefined, are struggling to extract meaningful feedback, hope to use it to forecast the direction of your business or confirm assumptions you've been making, endeavor to harness its power to drive your decisions, strive to simplify, clarify, visualize, translate, and/or interpret its meaning, or just want to make it work for you, then please drop us a line. Maybe we can help you love data, too.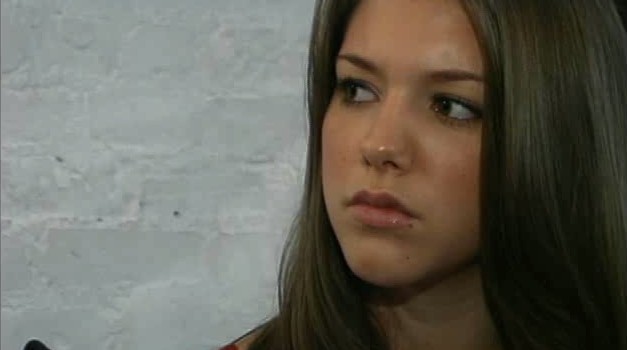 ERA404 Viral Video Gets Rave Reviews on Gawker, Adrants
"In this competitive publishing environment, you need book promotions that are really HOT…This is truly forward-thinking strategic marketing."

Hamilton Nolan, Gawker
"We've seen a lot of videos used to promote all sorts of things…This is one of the best."

Steve Hall, AdRants
What every prospective online homeowner should consider before breaking ground
When we're approached about beginning a new Web presence, ecommerce system, or online application, ERA404 likes to pose 10 questions to our clients. This not only stirs up ideas to begin the process, it also allows all parties to fully explore what the process of Web development entails.
1. What are three words you would use to describe your business in terms of focus, pace and culture?
Oftentimes, the description of your business is identical to your Web site. If your business focus is technology, customer relations, politics or health, your site should have a similar feel. Is your pace is dynamic and fast-moving (like an online service or new product) or conservative and rock-solid (like a bank or a law firm)? Your business's  culture (fun, friendly, approachable, professional, formal, methodical, meticulous) should also be represented in your Web site's design.
2. What are the general purposes for your Web site?
Your site should have a primary and secondary purpose (and sometimes even a tertiary one). Purposes could be to increase sales and awareness, to assist in distribution of products or services, informational, educational, eCommerce, subscription-based marketing, customer feedback, ISO or employee intranet, employment postings, product support, entertainment or forums.
3. Will this site be part of an existing marketing strategy?
Does your business already have a marketing strategy in place with previous printed collateral material, web sites, or advertising campaigns? If it does, please send samples of these pieces to assist in ensuring the site works within the framework of your existing strategy. If it doesn't, or if you'd like to deviate from your existing strategy, can you provide a description and/or examples of concepting for a new strategy? Would you be interested in working with ERA404 to develop this new cross-media campaign?
[ ] Yes, this site is part of an existing strategy.
[ ] No, this site varies from our existing strategy.
[ ] We currently do not have a strategy.
[ ] We're developing a strategy in-house and will provide samples and a description.
[ ] We're interested in working with ERA404 to develop a cross-media strategy.
4. What reactions (calls-to-action) are you hoping to achieve with this new Web site?
While this question hinges on #2 (general purpose), it's important to outline your customer's reaction to determine if the site is successful. If the site is information-based, this can be monitored with statistics. Other reactions could be: customer contact, online sales, forum/chat participation, increased customer retention, decreased phone, fax or email support calls, growth of marketing opportunities (mailing lists, newsletters, event participation and RSVPs), etc.
5. How do you plan on maintaining your site?
ERA404 provides a number of maintenance opportunities including an online content management system (CMS), maintenance contracts and on-site/telephone tutorials for manual site updates. If you plan on updating your site at regular intervals, which opportunities interest you?
6. The Competition
a. Do you have direct competition?
Providing ERA404 with links to competition sites enables us to gauge what your competition is doing, how they've been successful, how they've failed, and what makes your business different. Please list some links to competitor sites.

b. How are you different from competition?
If you have direct competition, please list why your business is different and what you do that makes your business unique. What do you do that is different from these other businesses?
7. Which existing site designs appeal to you?
Existing site designs do not have to be competition, nor do they have to even be in the same industry. List some sites that you feel satisfy your general purpose and embrace your company's focus, pace and culture.
8. Aside from your calls-to-action, what are your short-term and long-term goals for this site?
Do you expect this site to grow, to have new sections, to have new features? Will this site work in tandem with other sites that your business may have? Do you expect changes in offerings, strategy or functionality?
While ERA404 designs all sites to be flexible, we believe pre-planning and preparation can assist in ensuring your site is cost effective and successful at attaining short- and long-term goals.
9. What additional materials do you have to assist us in providing you with an estimate and timeline?
Before beginning design and development, ERA404 provides site Mechanicals (wireframes) and Information Architectures (IAs) to describe site layout, pages and functionality. Do these materials already exist? Can you provide us with sample page content, photography, identity pieces and artwork? What is your estimated budget and site launch target?
[ ] Mechanicals
[ ] Information Architecture
[ ] Design Storyboards (GUIs)
[ ] Digital Content
[ ] Digital Identity
[ ] Artwork/Photography*
[ ] Budget: _________________
[ ] Launch Target: __________
[ ] Copywriter*
* If you do not currently have a copywriter or photographer, would you be interested in working with ERA404 to provide these services?
10. What are your expectations to deem this Web site a success?

For More Questions or Information
Contact ERA404 for more questions to get you going or for design and development estimates by clicking here.
Download Questionnaire
Click the link below to download our "10 Questions" survey. The file is a PDF, so you must have Adobe Acrobat Reader installed to view it. You're also able to fill-out the form using Acrobat by simply clicking a form blank and entering text or clicking checkboxes. When finished, email or fax the completed questionnaire to ERA404 or print it for your records.
Download the PDF: ERA404_10_Questions