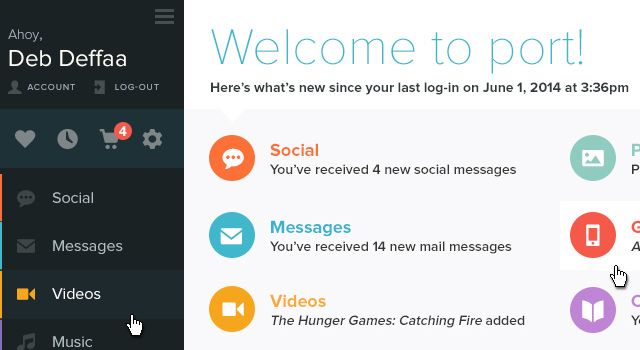 NEW YORK—This summer, Deb Deffaa of Trident Networks contacted ERA404 with an idea to bring the world of social networking to the crew of seafaring vessels. And while the logistics seemed mind-boggling, the idea sounded more than intriguing.
In 2011, the 360 commercial ports of America, alone, took-in goods worth $1.73 trillion. There are more than 100,000 ships at sea, carrying between 12 and 110 crew members. Each laborer signs-on for contracts lasting 4-6 months. And while many of the sailors have families at home—be it Germany, Panama, The Philippines, or somewhere in between—they need to keep in touch with expensive satellite phone calls and with limited access to email. Shore-leave time dwindles at just a few hours, giving them little ability to even set foot in the countries where they deliver their precious cargo. And their view through a porthole window always replays the same footage of the middle of the ocean.Read More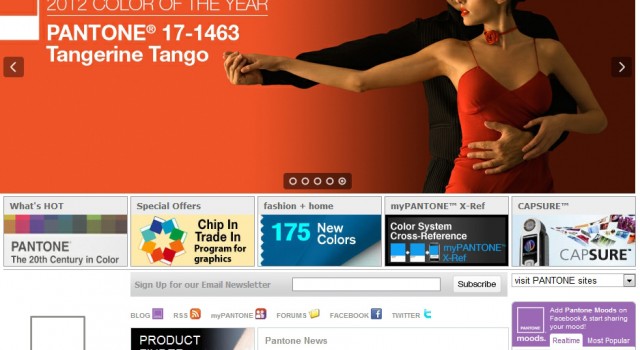 CARLSTADT, NJ — On Friday, June 8, Pantone launched a new version of their web site that features ERA404's Pantone Moods widget in the footer of every page of the site. The widget's "Realtime" tab shows a streaming feed of moods and color chips submitted by users through the Facebook application, Pantone Moods. Visitors may also see the previous day's most submitted color chip, mood keyword and submission city by clicking on the "Most Popular" tab. The widget compliments the application's trending and reporting tab which was designed and developed by ERA404 earlier in the year.
Visitors interested in seeing the widget in action can visit: pantone.com. To submit moods to the widget, log-in to Facebook and add the Pantone Moods application. For more comprehensive trends, including proximity, gender, location and time matches, current color and mood comparisons, and global mood trends, click the "Mood Trends" tab from within the Pantone Moods Facebook app.
Pantone Moods currently boasts a lifetime user base of  nearly 70,000 users and over a half million moods posted and has been featured in GDUSA, Communication Arts and other industry periodicals. The application was originally conceived and created by ERA404 in October 2008,  and was redesigned in August 2011 based on the unprecedented response from Pantone brand advocates and fans on Facebook. See this project in the ERA404 portfolio, here: http://www.era404.com/loves/pantone/
Commemorating Their 10-Year Anniversary, ERA404 Gets a New Identity
ERA404 Creative Group, a long-standing creative studio based in New York City, is unveiling the company's new corporate identity this quarter. ERA404 (formerly era//404) has made the choice to update their 10-year-old mark, its supplemental iconography and palette, even the company name.Read More